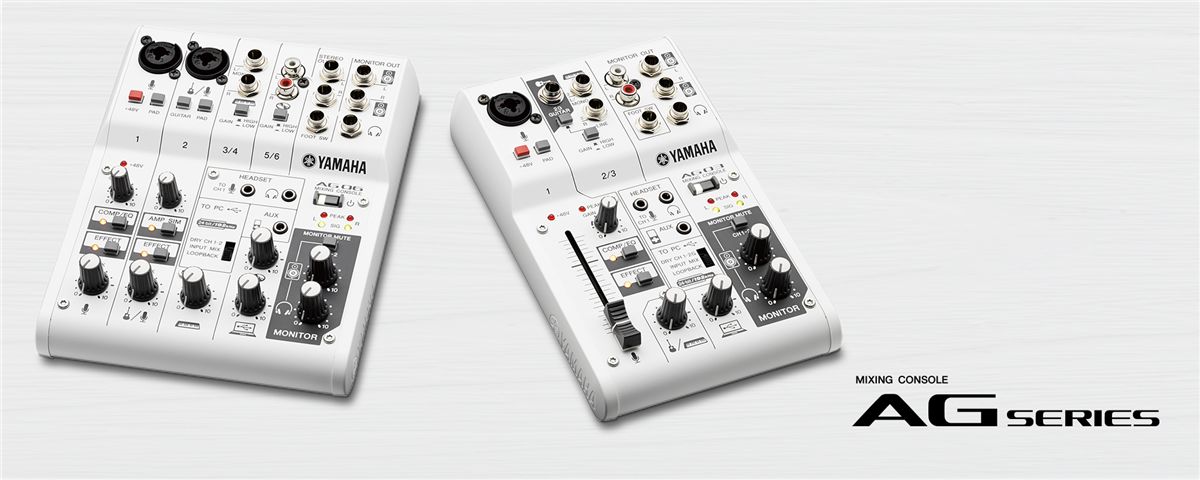 To use an AG series mixer with a computer, software called a "driver" is required.
For Windows operating systems, you must install a driver on your computer so that it will correctly recognize and exchange data with the AG series mixer. For Mac operating systems, standard drivers are already installed on the computer; you do not need to install a separate driver.
Las consolas de la serie AG se distribuyen con un código de acceso para descargar el software DAW "Cubase AI". Puede descargar este software con un ordenador conectado a Internet.
AG DSP Controller le da un control adicional de 1-TOUCH DSP Parámetros.
"Cubasis LE" DAW App for iPad is available at App Store. Connect AG series to your iPad to unlock the feature set of "Cubase LE". This installation guide covers the tasks required to unlock.