A problem has been reported in version 15 of iOS and iPadOS, in which Apps are sometimes unable to detect a Yamaha musical instrument after making a USB connection.
If you encounter this problem, turning off your iPhone/iPad and then turning it on again will allow the instrument to be detected normally. We have confirmed that this problem only occurs with version 15 of each OS.
As of October 27, 2021, we have reported this to Apple and are considering how to address it.
We apologize for any inconvenience this may cause, but would ask for your patience while we resolve this issue.
es tu turno de ser la estrella
El Sonogenic SHS-500 es un Keytar ("Key"board + Gui"tar" - Teclado/Guitarra) de Yamaha que da la libertad de disfrutar de la música a los amantes de la música que quieren tocar.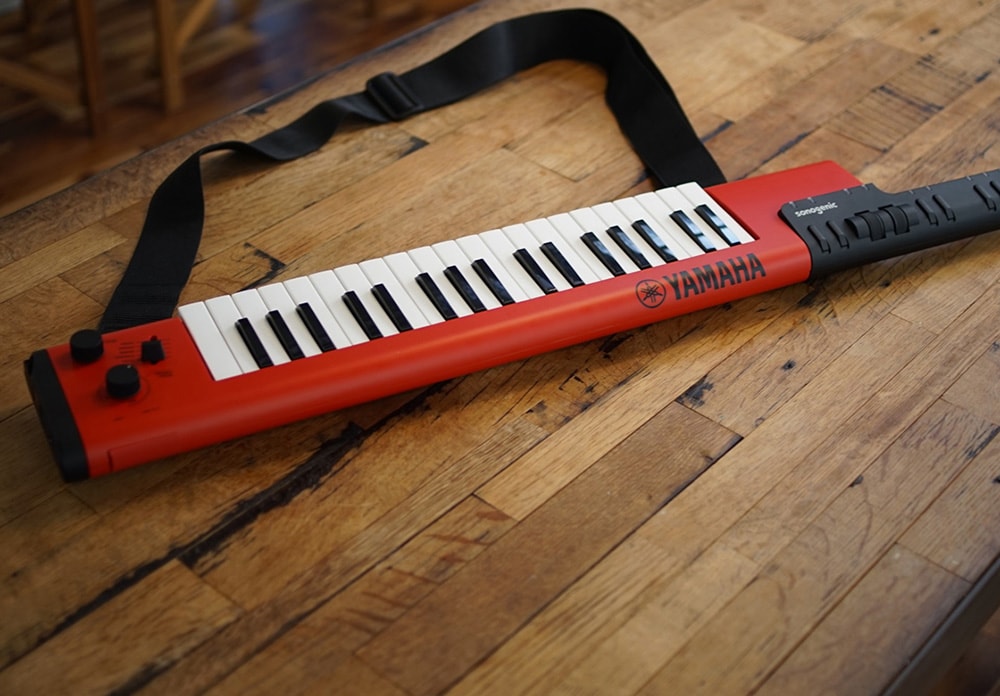 Designed to play anywhere
This stylish Keytar matches any kind of music you play, and has been designed around an all-in-one concept that combines a high-quality tone generator with powerful built-in speakers in a body weighing just 1.5 kg. It can also run on batteries, making it extremely portable!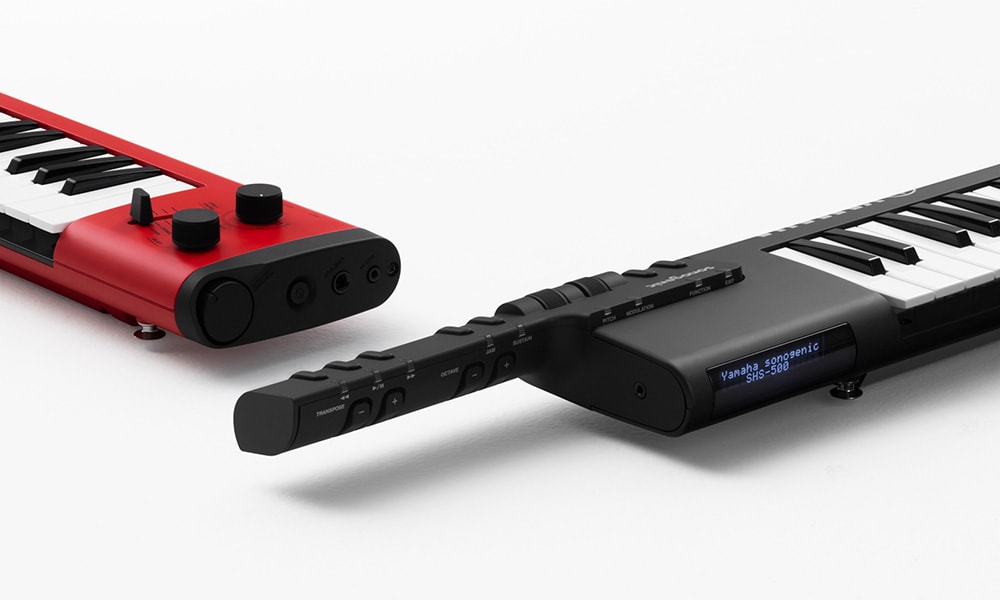 Play any type of music
The SHS-500 features 30 instrument Voices that are essential to any kind of music genre, including synthesizers, guitars, basses, pianos, strings, and wind instruments. The expressive 37-key mini keyboard provides a premium feel and response for fast, accurate, and natural playing even when you are standing while performing.

El Sonogenic SHS-500 es un Keytar ("Key"board + Gui "tar" - Teclado/Guitarra) de Yamaha que es perfecto para los amantes de la música que quieren participar en la creación de música.
Configuración todo en uno
30 sonidos de alta calidad (sonidos de instrumentos) con polifonía de 48 notas
Mando de control en tiempo real asignable, pitch bend y rueda de modulación
Mini-teclado de calidad profesional
Interfaz USB de audio y MIDI
Conectividad inalámbrica Bluetooth® MIDI (esta función puede no estar incluida según el país en el que compró el producto).
Función JAM
Los colores y acabados pueden ser diferentes a estos en los productos actuales.