Rich Surround Sound from a Slim Sound Bar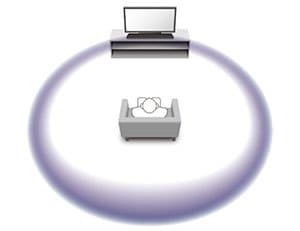 Virtual Surround technology creates a surround sound field that fully envelops you. Just put the unit in front of the TV and enjoy sound with a real sense of in-the-action presence.
Stylish Body for a Beautiful Installation
With a rounded form that will help to beautify your interior, the YAS-106 can be placed on a shelf or hung on a wall, whichever style suits your room. In addition, it automatically selects the proper sound according to that type of placement.

Five Surround Mode
The YAS-106 offers a choice of five surround programmes: Music, TV Programme, Movie, Sports and Game. Choose the one to match what you're watching and enjoy the best possible surround sound quality.
* Selectable only with HOME THEATER Controller.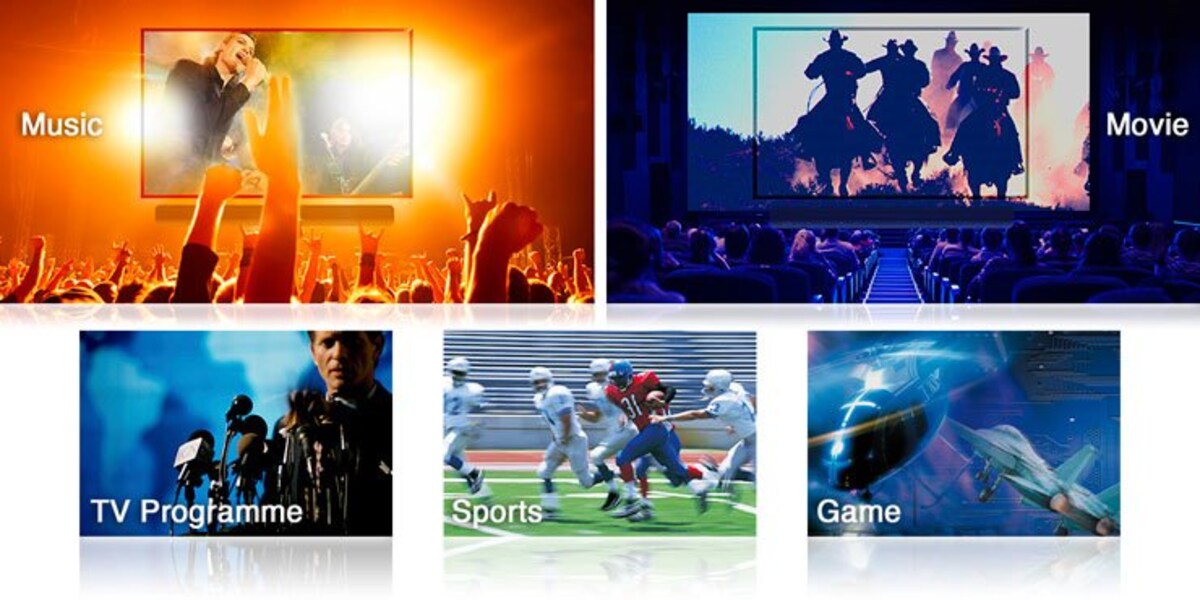 Powerful Surround Sound from Any Position

The YAS-106 unit includes two built-in subwoofer units for strong bass output, plus a unique bass reflex port for further boost. It also has two middle size woofer units and tweeter units that deliver well-balanced midrange sound and clear high tone. Whether used horizontally or vertically, or mounted on a wall, you're assured of getting massive bass output for a powerfully dynamic surround sound experience.
Stream Music via Bluetooth®
You can hear any music from your smartphone via wireless Bluetooth connection. You can play music from music apps, radio apps, or YouTube™-type video hosting service etc.
Compressed Music Enhancer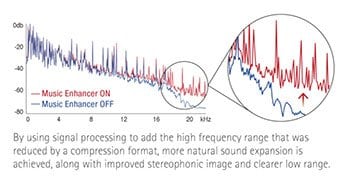 The Compressed Music Enhancer restores frequency response lost during digital compression, so your music sounds the way it should. It is optimised for Bluetooth audio transmission for vivid, lively sound quality during wireless playback. The function engages automatically when a compressed source is played.
Clear Voice
Clear Voice raises the level of dialogue and narrations while maintaining overall sound quality. Movies and TV shows, sports commentary and news broadcasts are more clearly audible.

HDMI® Terminals with 4K Ultra HD Support
The YAS-106 has a HDMI input terminals and one HDMI output terminal, and supports 4K/60p (4:2:0) video signal pass-through. It's also compatible with HDCP2.2 digital copy protection. This gives it extensive expandability, so you'll be able to use it far into the future.

HOME THEATER CONTROLLER App
The YAS-106 is compatible with a free controller app for iOS and Android. The easy-to-see and easy-to- use operating screen uses icons to let you easily perform a variety of operations while watching your smartphone or tablet screen. You can also select five surround modes: Movie, Sports, Game, Music, TV programme.