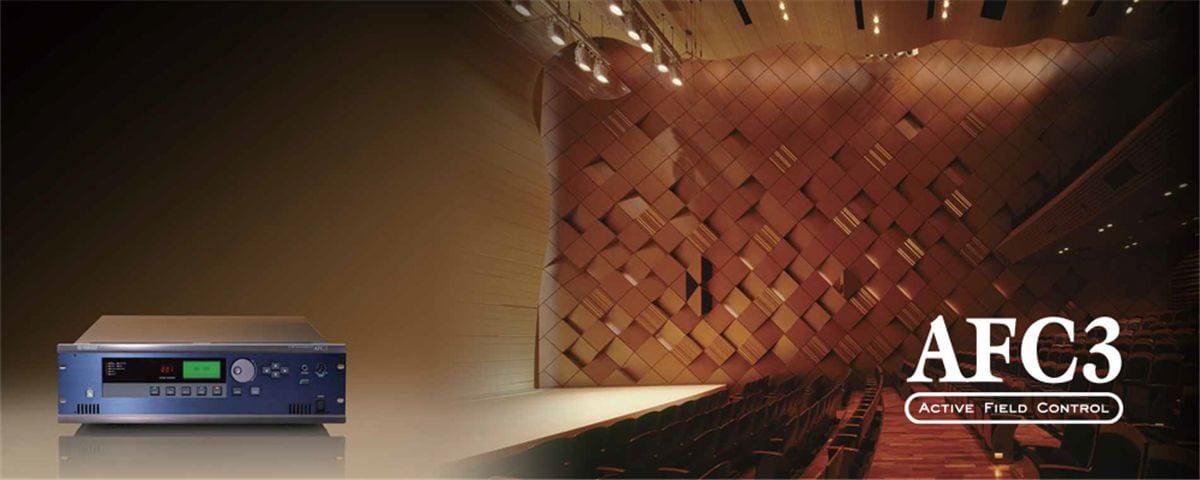 Control activo de campo (AFC)
For over 125 years YAMAHA craftsmen have created some of the world's finest musical instruments. Superior sound quality has always been the driving force behind all of Yamaha's efforts. Whether manufacturing instruments, developing state-of-the-art audio technologies or designing performance halls and theatres, Yamaha is always seeking new ways to deliver the best possible listening experience.
Implementada por Yamaha en 1985 por primera vez, la tecnología AFC es un sistema de acondicionamiento acústico diseñado para ajustar y mejorar las características acústicas arquitectónicas de instalaciones y locales para representaciones de artes escénicas, iglesias o lugares de culto y teatros o salas de conciertos, a la vez que se conservan las características sonoras naturales del recinto.
El AFC3 representa la tercera generación de los innovadores sistemas de control de campo activo de Yamaha, la marca de audio más reconocida.
With increasing pressure for facilities to become more multi-purpose and accommodate a wider range of applications AFC3 provides a cost-effective alternative to mechanical means of modifying room acoustics. A truly scalable solution which can be installed in a wide range of venues AFC3 makes it possible to hold classical concerts in a very large hall without a sound reinforcement system, to accommodate an organ in a small church, or to enhance crowd response in a stadium. Reverberation changes can be made at the push of a button, allowing the performance environment to be adjusted almost instantly. In addition AFC3 is able to deliver the same high-quality sonic experience to every performer and member of the audience.
Yamaha AFC systems are currently installed in over 80 facilities in the U.S. and Japan, and now with the release of AFC3, a much wider range of facilities worldwide will now have access to the best acoustic enhancement system available today.
¿Qué es la tecnología AFC?
Active Field Control is an acoustic enhancement system that is used to improve or enhance the architectural acoustic characteristics of a room and optimize reverberation while preserving that room's natural acoustic 'signature'. Yamaha DSP technology enables us to realize this system with a small set of core devices.
AFC ajusta las condiciones acústicas utilizando un sistema de realimentación acústica que lo diferencia de otras técnicas, e incluso las mejora, y que se basan en el uso de reverberaciones digitales para simular las características de la sala.
Unidad central del AFC3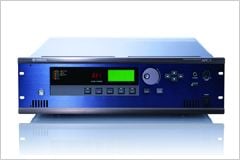 La unidad central del AFC3 está basada en el famoso motor de mezcla digital DME64N de Yamaha. La versión de este procesador mejorada para el AFC3 incluye los esperados mezcladores de matriz, líneas de retardo, ecualizadores paramétricos y funciones de enrutamiento, además de componentes DSP especializados desarrollados específicamente para aplicaciones AFC. Mientras que una de las ranuras de tarjeta del procesador del AFC3 alberga una tarjeta para las funciones de procesamiento FIR, los otras tres restantes proporcionan los primeros 22 canales de salidas al sistema AFC. Se pueden añadir unidades AFC3 adicionales y enlazarlas con la unidad maestra para contar con salidas adicionales.
Tarjeta AFC-FIR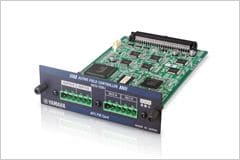 La tarjeta AFC-FIR se utiliza para conseguir el procesamiento FIR de alta densidad que antes no era posible. Los sistemas AFC3 con la tarjeta AFC-FIR son capaces de trabajar con configuraciones de filtros FIR que contienen hasta 125 veces más de impulsos que los sistemas AFC anteriores. Este aumento de tamaño y densidad de las configuraciones de los filtros FIR permite conseguir tiempos de reverberación natural mucho mayores sin artefactos de sonido no naturales.
Surface Mount Speakers: VXS Serries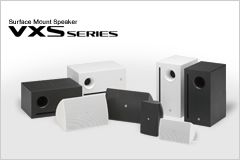 From Yamaha's Commercial Installation Solutions line of products, the VXS8 is a full range, 2-way surface mount speaker compatible for AFC installations. Based on an 8" low frequency driver with 1" dome tweeter, the VXS8's multi-tap transformer includes a low impedance tap for 8Ω operation suitable for AFC projects. The VXS8 comes in black or white and includes a mounting bracket with adjustable pan and tilt for safe, easy installation from a wall or ceiling and is IP45 rated for outdoor applications. Great sound and flexible mounting hardware make the VXS8 an excellent option for surface mount speaker applications in AFC projects.
The VXS10S surface mounted subwoofer is equipped with a 10" dual voice coil driver to provide extended low frequency response in appropriate AFC applications. Available in black or white, its relatively compact size and included wall mounting bracket facilitate discreet placement as part of an AFC project when subwoofers are required.
Ceiling Speakers: VXC Series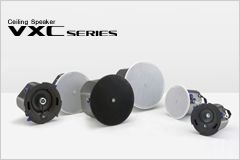 From Yamaha's Commercial Installation Solutions line of products, the VXC8 is a full range, 2-way ceiling mount speaker applicable for AFC installations. Based on an 8" low frequency driver with 1" dome tweeter, the VXC8's multi-tap transformer includes a low impedance tap for 8Ω operation suitable for AFC projects. The VXC speakers are self-enclosed so a separate back box is not required. The VXS8 comes in black or white and includes a folding mounting ring to facilitate mounting from below the ceiling when access is limited. High performance and fast, simple installation make the VXC8 a great alternative for ceiling mount speaker placements in AFC installations.
Power Amplifiers: XMV Series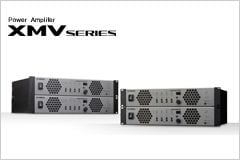 Los amplificadores multicanal de la serie XMV combinan la eficiencia de los amplificadores de Clase D con unas prestaciones específicamente diseñadas para que se beneficien de ellas los sistemas de sonido de las instalaciones comerciales. La serie se compone de 4 modelos con distinta potencia y gran flexibilidad en las conexiones de entrada/salida para poder adaptarse a una gran variedad de entornos de instalación.
S8AFC and S8AFC-D (*distributed in US only)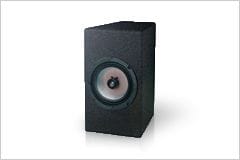 The S8AFC has a wide dispersion characteristic so the loop the feedback process works effectively and the listener cannot localize to the sound from the enhancement speakers. The specification of the speaker is effective for "natural changes" of the AFC system.
The S8AFC-D is an 8", coaxial, two-way loudspeaker with built-in crossover network and push-button terminals. The S8AFC-D is intended to be mounted within a standard back can with an internal volume of ~1 ft3 for ceiling mount applications.
The S8AFC is Yamaha's speaker enclosure incorporating this same 8", coaxial two-way driver. The enclosure is black and includes mounting points to facilitate use of standard "U"-brackets from manufacturers such as Allen products for mounting.
The S8AFC can be used for mounting positions on walls, ceiling surfaces, or suspended from ceilings in positions where a conventional back can / ceiling speaker type mounting is not practical.
Los colores y acabados pueden ser diferentes a estos en los productos actuales.